Firelight Heritage Farm Publishing is based in the United States.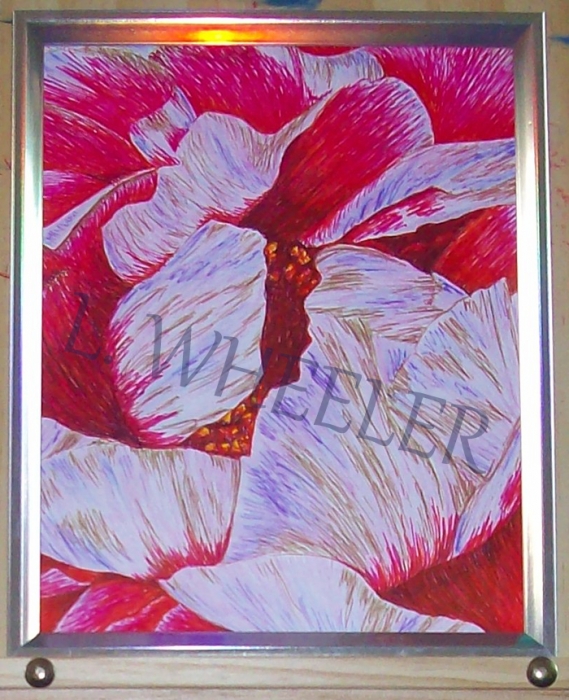 Flipped Felt Pen Painting by Laura Wheeler
Original Price
$ 136.00
Price
$ 92.00
NOTE! Images of Laura's Artwork are NOT accurate for color!
7.85X9.85 Felt Pen and Colored Pencil on Card Stock - Original is FRAMED in a silvery irridescent cheap plastic frame, WITHOUT GLASS. Prints are UNFRAMED.
Macro of a flower blossom, with flipped petals decorated with colorful shading. Based on the work of another artist.
Colors are slightly more vibrant in the original, with somewhat less purple tones.
$92 (domestic shipping included)
Flipped is NOT available for "Of a Type" Assembly Line Production for Variant Works, or Identical Variant Works. Simplified versions are negotiable.
Signed and Unsigned Prints Available. Batch orders only, price negotiable.
Price Calculation: 80 sq. in. X 1.15 MINUS 10% downgrade, PLUS 40% Felt Pen Upgrade, PLUS $17 Shipping, MINUS Sale Discount
Powered by Sheer Awesomeness