Firelight Heritage Farm Publishing is based in the United States.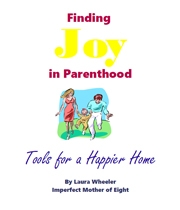 Finding Joy In Parenthood eBook by Laura Wheeler
Finding Joy In Parenthood: Tools For A Happier Home
Revised 2nd Edition. Laura's elemental book on Parenting covers a range of helpful topics, to encourage, inform, and teach parents a series of lessons that she learned while raising her 7 children. This book includes absolutely mind bending concepts that make some of the most difficult things parents encounter, more simple and more sensible. Written by Laura Wheeler.
Powered by Sheer Awesomeness