Firelight Heritage Farm Publishing is based in the United States.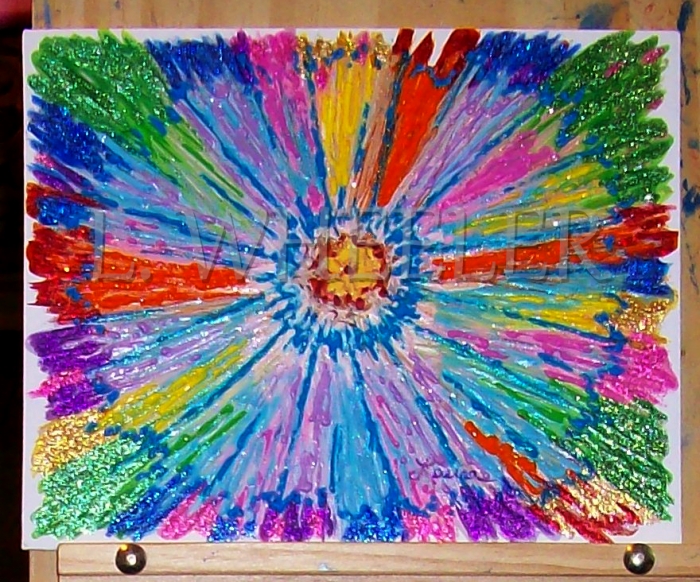 Flora Nova Acrylic and Glitter Painting by Laura Wheeler
Original Price
$ 110.00
Price
$ 67.00
Flora Nova ORIGINAL WORK.
NOTE! Images of Laura's Artwork are NOT accurate for color!

8X10 Acrylic on Canvas Board - Original is UNFRAMED. Prints are UNFRAMED.
Splashed pastel colors in an abstract floria style, with colored glitter on EVERYTHING. The glitter is not highly visible, but you CAN see a granular appearance to some of the colors when you enlarge the image. It is gently sparkly in the light, and does not show the glitter in low light.
Colors are close to the original, glitter is nowhere near accurate in the image.
$67 (domestic shipping included)
Flora Nova is available for "Of a Type" Assembly Line Production for Variant Works, Not Identical Works or Identical Variant Works. Minimum order of 4 (no mix and match) required. Turnaround time is 1 week AFTER payment is verified, plus ONE additional day for each additional batch (counted as groups of 4) ordered in a single order.
Signed and Unsigned Prints Available. Batch orders only, price negotiable.
Price Calculation: 80 sq. in. X 1.15 MINUS 20% downgrade, PLUS $20 Glitter Cost, PLUS $17 Shipping, MINUS Sale Discount
Powered by Sheer Awesomeness