Firelight Heritage Farm Publishing is based in the United States.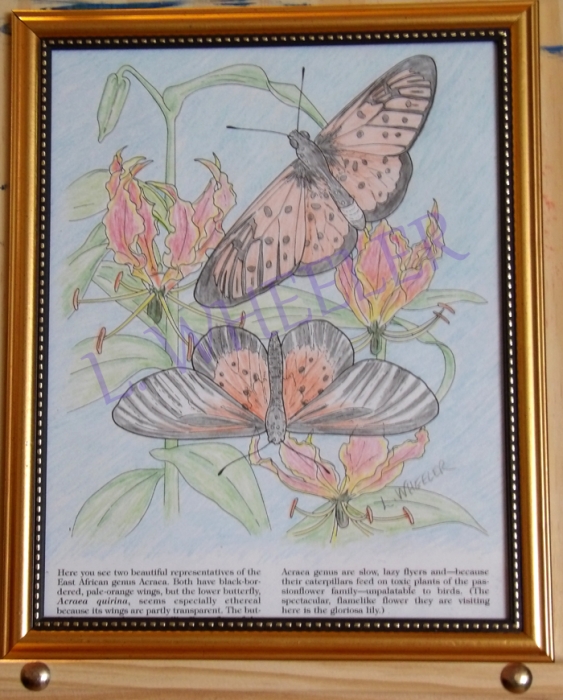 Butterfly Pastel Colored Pencil Painting by Laura Wheeler
Original Price
$ 54.00
Price
$ 48.00
Butterfly Pastel ORIGINAL WORK. Print Not Available.
Original Work Only, Sample Print Not Available.
8X10 Colored Pencil on Paper - Original is UNFRAMED.
This is a page from an adult coloring book, expertly colored and shaded with colored pencil.
Two African Butterflies on Gloriosa Lilies. Background is light blue-green.
Color is somewhat brighter in Original.
$48 (domestic shipping included)
Price Calculation: 65 sq. in. X 1.15 MINUS 50% downgrade, PLUS $17 Shipping, MINUS Sale Discount
Powered by Sheer Awesomeness