Firelight Heritage Farm Publishing is based in the United States.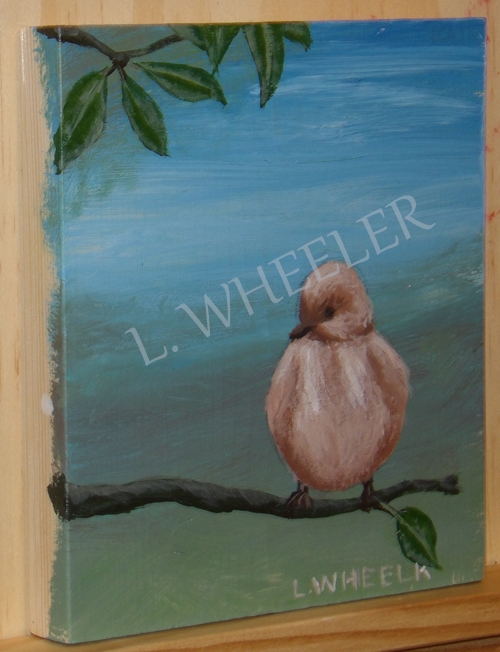 Fat Chick Out On A Limb Acrylic Painting by Laura Wheeler
Original Price
$ 52.00
Price
$ 48.00
Fat Chick Out On A Limb ORIGINAL WORK.
NOTE! Images of Laura's Artwork are NOT accurate for color!
5.5X5.75 Acrylic on 3/4" Pine Board - Original is UNFRAMED with Sloppy Sides with hanger on back. Prints are UNFRAMED.
Fluffy chick out on a limb, all puffed up trying to keep warm. Yeah, it is a rather sulky little chick. This was a fun piece for Laura.
This funny little fellow is well detailed, but colors are brighter in original.
$48 (domestic shipping included)
Fat Chick Out On A Limb is available for "Of a Type" Assembly Line Production for Variant Works, Not Identical Works or Identical Variant Works. Minimum order of 4 (no mix and match) required. Turnaround time is 1 week AFTER payment is verified, plus ONE additional day for each additional batch (counted as groups of 4) ordered in a single order.
Signed and Unsigned Prints Available. Batch orders only, price negotiable.
Price Calculation: 31.6 sq. in. X 1.35, PLUS $10 Shipping, MINUS Sale Discount
Powered by Sheer Awesomeness