Firelight Heritage Farm Publishing is based in the United States.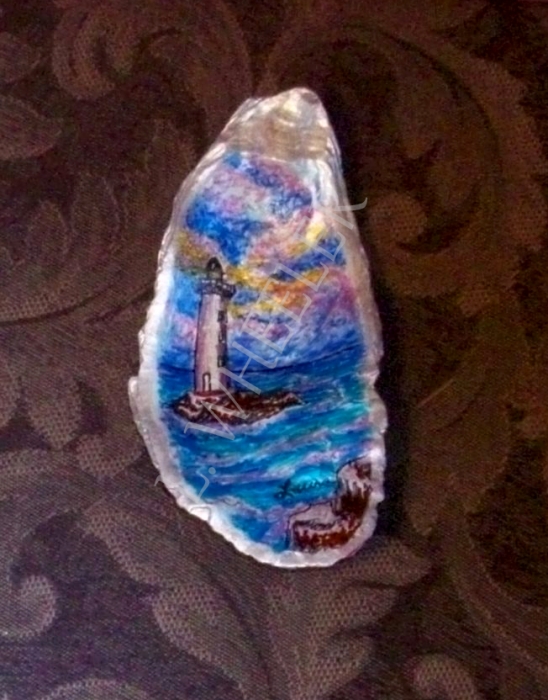 Carnival Light Felt Pen On Oystershell Painting by Laura Wheeler
Original Price
$ 52.00
Price
$ 48.00
Carnival Light ORIGINAL WORK.
NOTE! Images of Laura's Artwork are NOT accurate for color!

4.5" Oystershell Painted in Acrylic and Metallic
Shining White craft grade seashell with Silver metallic edging, and lighthouse with colorful sky painted on the front. Back is painted in Silver with metallic Berry, Plum, and Cobalt swashes.
The photo shows less varied colors than the original.
$48 (domestic shipping included)
Carnival Light is available for "Of a Type" Assembly Line Production for Variant Works, Not Identical Works or Identical Variant Works. Minimum order of 4 (no mix and match) required. Turnaround time is 1 week AFTER payment is verified, plus ONE additional day for each additional batch (counted as groups of 4) ordered in a single order.
Price Calculation: 9 sq in X 2.45 + X 0.5 Detail Upgrade + 0.5 X4 Shell, + $10 Shipping and $7 Packaging, MINUS Sale Discount
Powered by Sheer Awesomeness