Firelight Heritage Farm Publishing is based in the United States.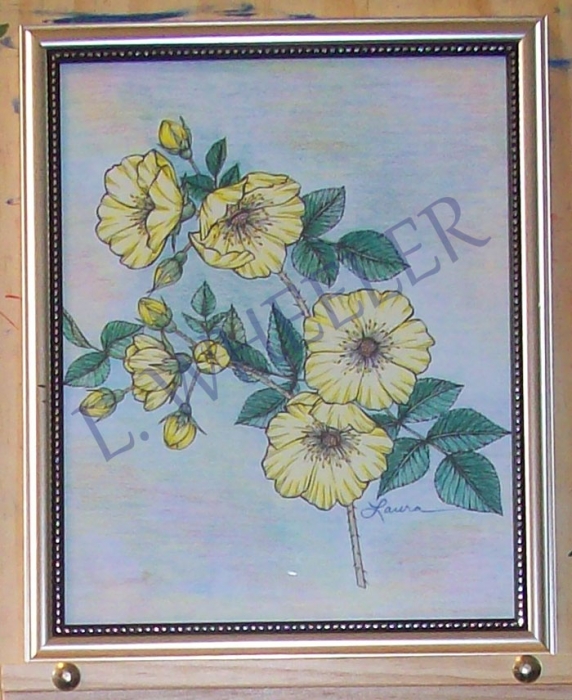 Yellow Wild Rose Colored Pencil Painting by Laura Wheeler
Yellow Wild Rose ORIGINAL WORK.  Print Not Available.
Original Work Only, Sample Print Not Available.
8.5X11 Colored Pencil on Paper - Original is FRAMED in an absolutely cheap plastic frame.
This is a page from an adult coloring book, expertly colored and shaded with colored pencil.
Yellow wild roses on a softly colored background.
Colors in original are more varied and brighter.
$81 (domestic shipping included)
Yellow Wild Roses is NOT available for "Of a Type" Assembly Line Production for Variant Works, or Identical Variant Works.
Price Calculation: 93.5 sq. in. X 1.15 MINUS 40% downgrade, PLUS $17 Shipping
Powered by Sheer Awesomeness