Firelight Heritage Farm Publishing is based in the United States.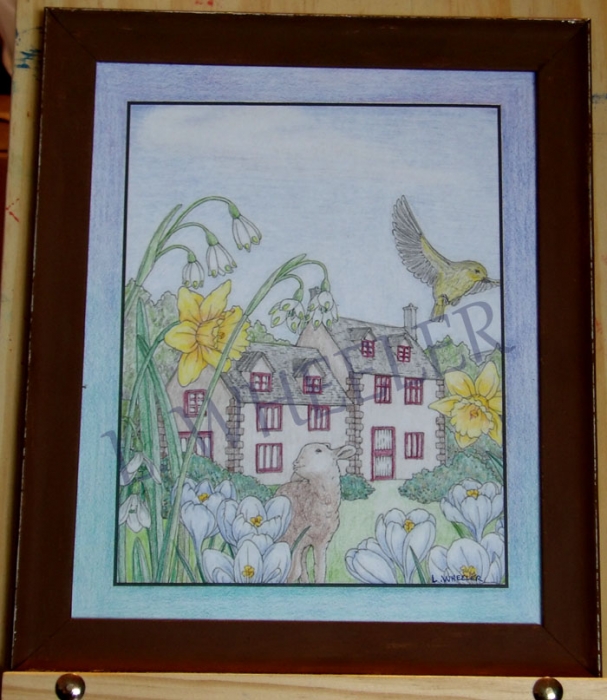 Lambie Pie Colored Pencil Painting by Laura Wheeler
Lambie Pie ORIGINAL WORK. Print Not Available.
Original Work Only, Sample Print Not Available.
8X10 Colored Pencil on Paper - Original is FRAMED in a brown absolutely cheap frame with broken silver edging.
This is a page from an adult coloring book, expertly colored and shaded with colored pencil.
Spring snowdrops and daffodils bob over crocuses in the garden, with a finch flitting overhead, and a young lamb eyeing the flowers, hopeful for a nibble.
Original work is sharper, and the colors are a bit clearer.
$81 (domestic shipping included)
Lambie Pie is NOT available for "Of a Type" Assembly Line Production for Variant Works, or Identical Variant Works.
Price Calculation: 80 sq. in. X 1.15 MINUS 30% downgrade, PLUS $17 Shipping
Powered by Sheer Awesomeness